Gorillaz are at the top of their game. They were popular enough before but since Plastic Beach and the band's subsequent and deliriously successful world tour – and the fact that Damon has all but ditched the exclusive (and almost apologetic) reliance on cartoon characters and animations to pitch his wares – the kids have gone Gorillaz crazy. Which probably explains this – The Fall – a fifteen track musical diary composed almost entirely on iPad during the band's 19 date North American Tour last autumn.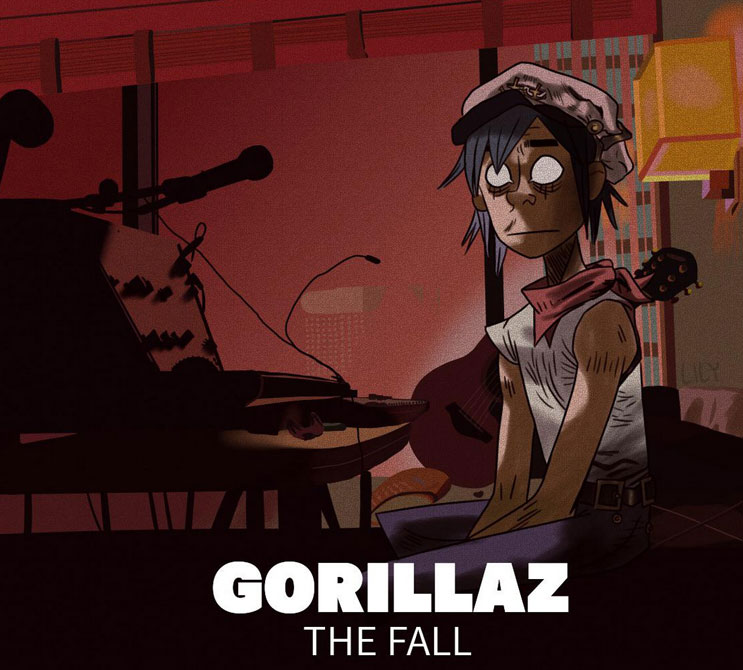 Originally given to members of the Gorillaz fan-club Christmas-last, this idiosyncratic collection of electronic flotsam and jetsam (produced by Gorillaz and Stephen Sedgwick) gets its first official release – first on 180gm vinyl for Record Store day and then as a CD and digital download a few days later. You could be forgiven for thinking The Fall amounts to little more than a car-boot sale of half-baked ideas and idle noodlings but whilst there's no shortage of chaff there's some honest to goodness wheat too therein, not least 'Revolving Doors' and the joyful bloom and go of 'Bobby in Phoenix'.
It's a one man's journey kind of thing.
share this: