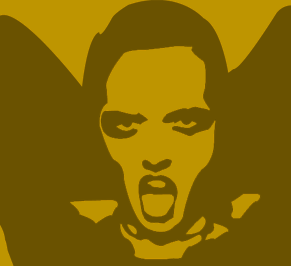 Inspired by the extraordinary success of our former employers, the Drum and Bass Arena we launched Crud Magazine in July 1999. Whilst Crud never achieved the commercial success of the Breakbeat website, it became something of a favourite among industry professionals, regularly attracting audiences of 250,000 visitors a month. And whilst we could never be credited with putting Sheffield on the map, we nonetheless helped pin an attractive placemark overlay on a small spiritual quarter of it.
As 'editor' I was lucky enough to work with some of the best and most-clued-up record labels and music agencies in Britain and the United States. Special thanks go out to all who contributed over the years:  Allan Kemler, Priya Elan,  Serena Wilson and Gracie Wood at Nile-On, Aaron Sylvester, Debbie Ball, Natasha House, James Berry, Irfan Shah, Paul Sandell of Domino Records, James Smith at EMI, Jason Thornberry,  Don Sill, Will Jenkins, Inge Colsen at Girlie Action, Lucy Beer …
Over the 12 years we were active we conducted interviews with The Strokes, Richard Hawley, Sonic Youth, Richard Ashcroft, Coldplay, Elbow, Goldfrapp, Bradly Drawn Boy, Editors and Scritti Politti to name just a few.
The site was used primarily as a springboard for emerging writers and as a fueling station for freelancers looking to maintain a healthy contact base.
Today Crud Magazine is being maintained as little more than an archive   …. but from time to time the beast may stir from its sleep.