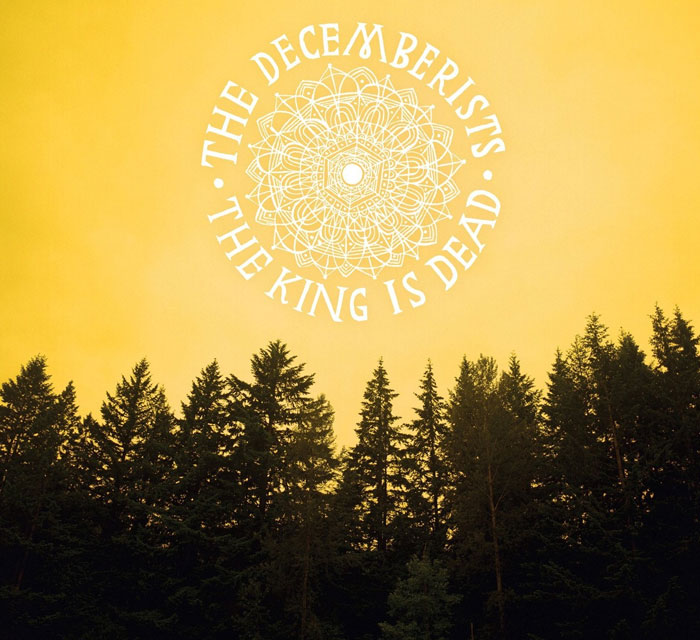 The Decemberists' Colin Melloy describes 'The King Is Dead' as an exercise in restraint, and he ain't whistling Dixie, not when you recall that the band's 2009 release, 'The Hazards of Love' was by contrast an exercise in epic, high-concept, multi-layered, unfathomably compound, high-fulutin' boreal forest romance craftin', hewn out of the very rocks that line the banks of the Hudson River; a rock opera in the mould of Tam Lin and The Scarlet Letter – only with more random time-signatures than a Rick Wakeman mixtape. And didn't we love so much more because of it? This time Colin and the boys have pared the whole thing down. It's still The Decemberists and Colin Malloy is still sounding like the fiery echo of the Leveller's Mark Chadwick as it continues to bounce around the valleys of the Chiltern Hills near Glastonbury. And if 'This Is Why We Fight' is anything to go by, he's still a man very much in search of a noble rebellion under which to vent his fury.
The album, a set of 10 concise, country-based songs recorded in a converted barn at Pendarvis Farm in the company of Nashville thoroughbred, Tucker Martine (Sufjan Stevens, R.E.M., Laura Veirs) sees Melloy brush aside the whimsicalities of the English Folk tradition and embrace the parched disciplines of spit-and-sawdust Americana, the lyrical direction following the philosophy of the unforgiving seasons and the personal burden of change. Kicking off with the thumping, anvil strikes of 'Don't Carry It All' the album pursues a beautifully meandering course through the melting arpeggios of 'January Hymn' and amongst the green-shoots of 'June Hymn' up into the lazy, lisping boughs of 'Dear Avery'.
How many of today's cowboys could get the word 'panoply' into the lyric of a song? Not many. And for that alone we are all eternally grateful. Welcome back to the West.
share this: