Alan Sargeant asks Nerina Pallot, 'Where's Your Head At?'…
13/09/2005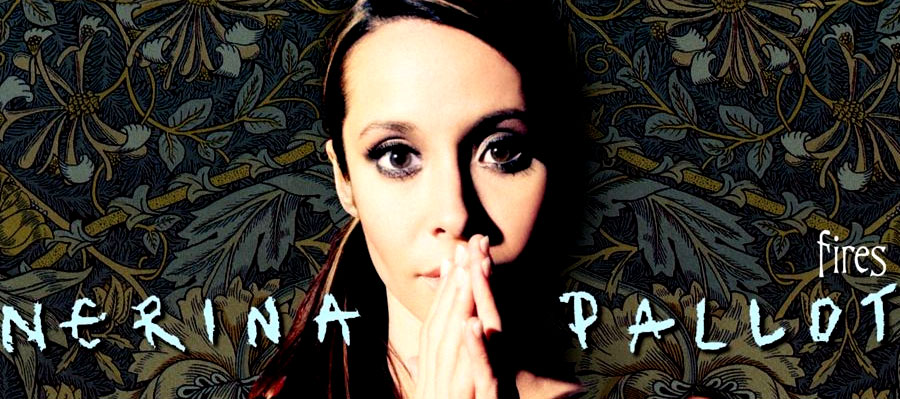 Situating yourself somewhere between Jem, Tori Amos, Steely Dan and as chartbusting debut single, 'Everybody's Gone To War' proved — Avril Lavigne — may not be the smartest move ever, but if you're not looking to court fashion or be the next lamentable prat to unravel the foil for the shambolic, Pete Doherty then you're going to be happy dishing-up all those close, warm harmonies, lyrically complex and reflective moodswings of classic AOR. So in this respect, the half-Indian, half-French, Nerina Pallot is in the right place at the right time and in the right Marks and Spencer twinset. But this is not the only thing that separates the joyfully uplifting and kooky Ms Pallot from the angsty pop pack of today. She also writes and paints, and is as happy enthusing over Russian novelists and postimpressionists. Like Edie Brickell, a new bohemian, perhaps? As comfortable with Theakston as with Thoreau? Well let's see. Crud caught up with the 27-year-old ivory tickler just prior to yesterday's resounding Ashes victory and a few days after the release of new single, 'All Good People'.
Where are you now and what can you see?
At home, in London, in front of my television watching the cricket.
What was the last thing you ate?
Slow roasted lamb and mint crisps. And a Tim Tam biscuit. And then another one to celebrate Pietersen's century.
What was the last thing you loved really quite passionately?
Hmm. There are lots of things I love quite passionately concurrently, so I don't believe there is a last thing. The last person I saw today was my Dad, and I love him quite passionately, but in the right kind of passionate way, if you know what I mean. Does that count, then?
What's the next piece of music you intend to buy?
"Don't Cha" by the Pussycat Dolls. I have my reasons.
What was the last film you saw?
Kill Bill 1 & 2 in a movie marathon.
Ever had a recurring dream?
Yes. The dream consists of a penguin and a turbot and a mad race against time along the A361 through Barnstaple. By the time we get to Bideford I wake up.
What is the most important thing you've ever done? Why?
Breathing. I'd be dead otherwise.
Where in the world do you still want to go?
Machu Picchu in Peru and then onto Buenos Aires, to learn how to tango properly.
What was the first thing you thought about today?
What is the meaning of life, and will my new washing machine arrive when the shop promised it would. (It did. That's a small miracle, I think.)
Any plans for tomorrow?
Oh yes. Yes, I have big plans. Very big plans. A tv show in Cardiff in the morning, and then home to exercise my exceptional plumbing skills. It's a very rock and roll life I lead, let me tell you …
The new single 'All Good People' is available now on Idaho Records.
Alan Sargeant for Crud Magazine 2005©
share this: