Crud ask ex-Pavement frontman, Stephen Malkmus "Where's Your Head At?" New single Jo Jo's Jacket out now.
07/12/01
Stephen Malkmus, ex-Pavement member is set to release his debut solo record entitled 'Stephen Malkmus' and will soon be in stores on the Matador label (OLE-444-1,2) on Feb 13, 2001.
Lets get the conception details covered: A couple of songs date back from the days of Pavement:"Church On White" and "Trojan Curfew.", "Jenny And The Ess-Dog" Stephen says the the chords at least around for a few other numbers, but that they've so far never seen the light of day to anyone other than his own little digital Roland keyboard.
Stephen thinks the time could be right now to unleash them.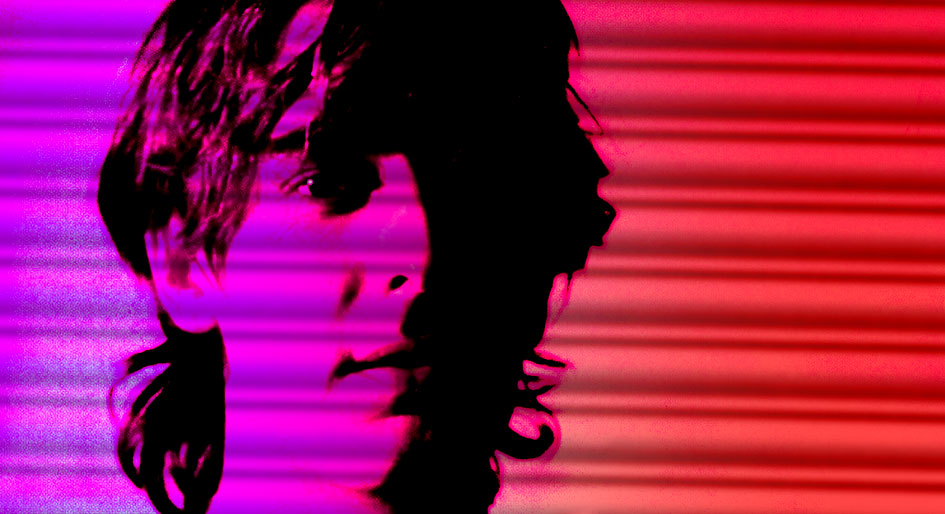 Recording began in February and March of last year somewhat peculiarly enough, in the basement of the drummer, John Moen's girlfriend's house, while she was at work. A number of April days in the basment followed in an effort to drag together some idea of how it might sound as a band. Pleased (and a little surprised) by the results, Stephen and co got a rough sounding demo to Matador label mentor Chris Lombardi. It's something Stephen suggests had been on the back of his mind for some time:
"I probably wanted that to happen all the time, but I didn't want it to be weird or pressure anybody into doing it."
Eventually, the tracks were recorded out of town at Supernatural Studios, a studio more than a little popular with regional Christian bands:
"They crank out albums in like two days" Stephen laughs.
Engineered by Jeff Saltzman, and with Stephen's girlfriend, Heather guesting on some of the backing vocals, the album sees Joanna Bolme on Bass, Scott Kannbergand on guitar and John Moen on drums. Not all the songs have seen the light of day, however, which may mark the return of Stephen to the studio sooner than we think:
"There's a couple of things we left unfinished. There's one song that is Japanese only that's really a fun song. There's no lyrics yet, really. I sing like Johnny Rotten on it. "
The songs on the album range in subject matter from unconscious sex (who hasn't been there?) to Yul Brynner.
Here's where Stephen is at right now, just ahead of the album 0146s release:
Where are you now? What can you see?
In the upstairs office. Hull City Tigers hat on the monitor, Sesame Street doll and Jesus with LSD.
What did you have for breakfast today?
Cinnamon roll, coffee.
Where would you say current single 'Jo Jo's Jacket' stands in your whole body of work?
In the catchy tune part of my song history. Also a 'rocker', 'crowd pleaser' in the live context.
Being in a band or working alone? Preference?
Writing, making general decisions about direction I've always done alone, but a group is great for bringing it to life.
What was the last album you bought?
Some bands I'd never heard of in Montreal: Quill, Henry Tree, Catharsis. The covers looked cool and I'd never heard them before!
What was the last movie you saw?
Man Who Wasn't There by the Coen Bros. It was terrible. Drier than a saltine. Maybe two good performances by the actors, but I can do that in my own home. The movie was barely there.
Who inspired you most to become what you are today?
Family and friends.
Where or how do you feel most comfortable?
In the Pacific island climes, like Tahiti. Or after that first pint…
Where are you going next artistically?
It's looking like a mix between Steamhammer-esque prog-blues and more modern studio connections in that the decisions will be made as we listen to them in recording.
What are your plans for tonight?
No plans, it's Friday night so the amateurs will be out getting hammered. Best stay in tonight.
See also:
www.stephenmalkmus.com
Final track listing:
Black Book
Phantasies
Jo Jo's Jacket
Church on White
The Hook
Discretion Grove
Troubbble
Pink India
Trojan Curfew
Vague Space
Jenny and the Ess-Dog
Deado
A pre-album single of "Discretion Grove" with two B-sides ("Sin Taxi" and "Leisurely Poison") has been in stores since Jan 16.
share this: